Gamer Tees | Video Game T Shirts | Geek and Gamer Gear
Save Your Progress!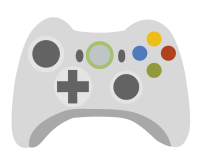 Auto

 Entry For Give-Aways
1v1 Me!
We're

gamers and unless you're one of us, you will never understand us. We enjoy nights that consist of Food, Friends, Cards and Gaming. You either get us or you don't. But regardless, we love our chosen lifestyle.
Let's

be honest, we all love Gaming T Shirts. No matter how "cool" you think you are, we all have that inner gamer inside of us. Cool Gamer Tees will always get the attention of your friends and strangers in public. So if you're looking for a cool Video Game Merchandise Store then look no further.
Gamer Tees | Video Game T Shirts | Geek and Gamer Gear